Radeon RX 7900 XTX & 7900 XT: Sapphire Nitro+ stands out with dual RGB
Sapphire, one of the exclusive partners for AMD graphics cards, makes the Radeon RX 7900 XTX and Radeon RX 7900 XT in the Nitro + series very visible with dual RGB lighting. A minimum 3.5-slot cooling solution with new fans should keep the custom build at just the right temperature.
Rich cooling solution with dual RGB
After Sapphire had already provided a preview of its new cooling solution for its Nitro + series graphics cards based on RDNA 3 architecture and Navi 31 GPU in mid-November, the exclusive partner of AMD is now presenting the design of the graphics cards via its official Twitter account.
The manufacturer revealed a massive cooling solution, surrounded by a housing with dual RGB lighting and new types of fans, each with nine rotating blades.
As with the Sapphire Vapor X series, which was already introduced and will be revived with the release of the Radeon RX 7000 series, images on the website indicate Cards video Evaporator room ("steam room").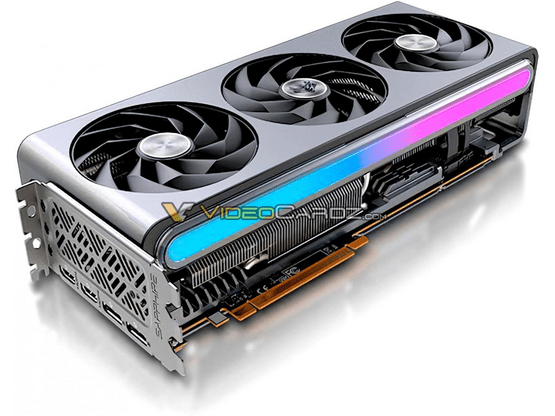 Additionally, the graphics cards have a total of three 8-pin PCIe connections, so they can suck up to 525W or 516W, at least in theory. The I/O area provides 2 x HDMI 2.1 and 2 x DisplayPort 2.1, while unlike the reference design, USB-C is not used.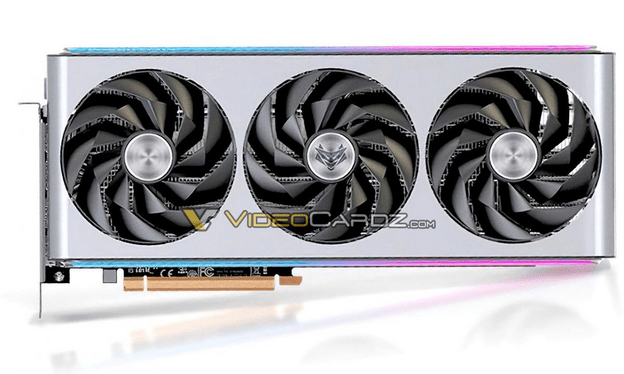 In the past few days and weeks, editors have already reported on various custom builds from Asus, ASRock, PowerColor, XFX, and Sapphire based on new gaming graphics cards from AMD.
It is not yet certain whether all board partners will accompany the release of the upcoming Radeon RX 7000 series at the start of sales on December 13th.
The editors would like to thank the community for the information in this report.
Lifelong foodaholic. Professional twitter expert. Organizer. Award-winning internet geek. Coffee advocate.