As the clock ticks down to Super Bowl LVII, the Kansas City Chiefs' preparations have been rocked by news of injury to wide receiver Mecole Hardman. Hardman has been placed on the injured reserve list, handing a big boost to the Chiefs' Super Bowl opponents, the Philadelphia Eagles.
Hardman has well and truly stepped up to the plate in the 2022-23 NFL season. Kansas City traded star wide receiver Tyreek Hill to the Miami Dolphins last summer, leaving big boots to fill. Hardman was the surprise performer of the season, outperforming the likes of Marquez Valdes-Scantling and JuJu Smith-Schuster in terms of touchdowns received. Hardman was best utilized when the Chiefs looked to stretch the game, but head coach Andy Reid will have to make do without him at the State Farm Stadium in Glendale, Arizona.
Reid will look to wrap his other key receiving threat – Travis Kelce – in cotton wool between now and Sunday. The tight end is the only player to outdo Hardman in the receiving stakes, posting 12 touchdowns for 1,338 receiving yards. Kelce has something of a telepathic on-field relationship with the Chiefs' star quarterback, Patrick Mahomes. Between Kelce and Mahomes, the pair have combined for a total of 60 touchdowns in the past five years. This figure has not been bettered by any other on-field player combination in that period.
Prior to the injury news on Hardman, the Chiefs were already slight pre-game underdogs in the Super Bowl 2023 moneyline market. Confirmation of Hardman's absence has seen the Eagles strengthen into -125 as pre-game favorites. The Chiefs had been available at +105, but this has since drifted out to +110 on Hardman's move to injured reserve. Nevertheless, the leading sportsbooks believe it will be a tight affair. In fact, the point spread has been set at just 1.5, so the contest could still go either way.
What makes the Eagles a good prospect to win their second Super Bowl in five years?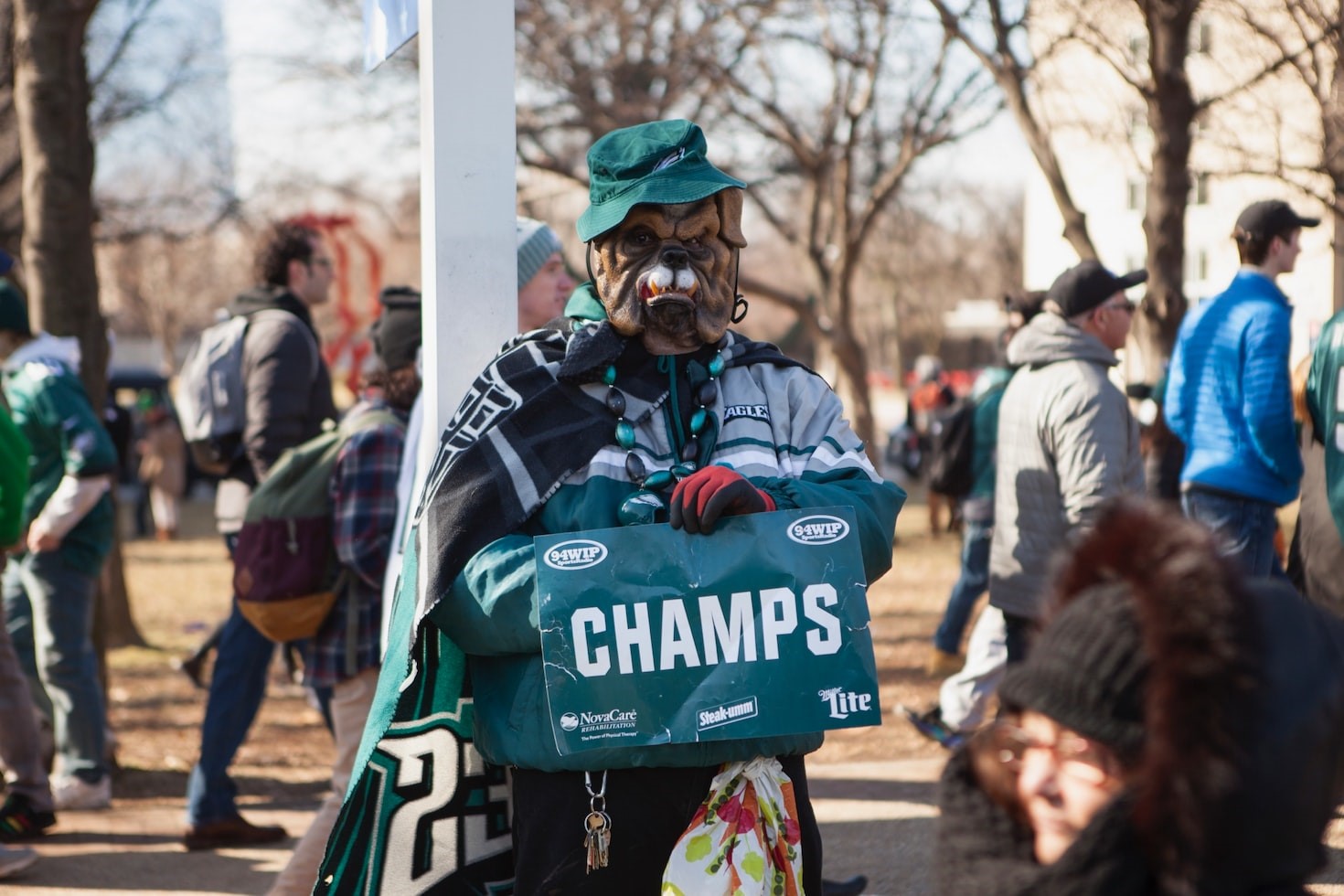 There are heaps of narratives surrounding this upcoming Super Bowl. The Eagles prepare to lock horns with their former head coach, while Jalen Hurts has the chance to stake his claim as one of the top NFL quarterbacks against Mahomes.
You have to hand it to Philadelphia for the way they have attacked this season. Their offensive game has been on point throughout. Hurts has been at the heart of everything good they've achieved. However, both Hurts and Mahomes are by no means 100% fully fit. Mahomes has been nursing an ankle problem for some time, while Hurts recently sprained his right shoulder. However, Hurts showed no ill effects when scoring two touchdowns and going 16-for-24 in the Divisional Stage.
One of the most important statistics for Hurts is his six interceptions, compared with Mahomes' 12. This means that Hurts has been twice as good at minimizing his on-field throwing errors. He'll need to be note-perfect against the Chiefs if the Eagles are to land the coveted Lombardi Trophy.
Hurts also has a plethora of receiving options at his disposal, which could pose the Chiefs plenty of problems at State Farm Stadium. A.J. Brown is a Pro Bowl wide receiver and fourth-best in terms of receiving yards (1,496) during the regular season. DeVonta Smith also found himself inside the top ten, posting 1,196 receiving yards.
Although the Eagles don't quite have a tight end who compares with Travis Kelce, Dallas Goedert is a close second. He's had a great year for Philly and is currently the team's top receiver. Some say that Goedert could have been in line for a Pro Bowl selection had he not been made ineligible after a spell on the injured reserve list earlier in the season.
One thing is for sure, Super Bowl LVII promises to be one of the closest-fought encounters for the Lombardi Trophy in many a year.
Avid music fanatic. Communicator. Social media expert. Award-winning bacon scholar. Alcohol fan.