Indy disappointed after eliminating the orange: 'It was nail biting'
The European Championship continues in England without the Dutch women's soccer team. The disappointment was great on Saturday night at Rotherham United after France's elimination from the Orange League. "The French team was better. But I am still proud of our orange flags," Andy van Hyumen (20) of Nerlon told Omrup Brabant on Sunday.
Indy van Heumen and her mother, Yolanda, are followers of the Orange Lionesses. "It was very exciting. I was biting nails in the stands. In general, the French were better. We also got away a few times. Stephanie van der Gragt had to kick the ball twice before the goal line. And our goalkeeper Daphne Van Domsellar was in good shape ", as Says a resident of Nerlon who has just registered for the return flight.
"I was hoping one chance would be enough for us."
Realism prevails in Indy. "We were glad we were able to extend the extension. I was hoping that one chance would be enough for us. With a little luck we could have been in the semi-finals. We were eliminated with a penalty, which led to the defeat." sour more."
Prominent goalkeeper Van Domselaer chose the correct angle for the penalty kick, but it was not enough to keep France off goal. "In the final, I took a corner kick. I was hoping it would level."
"There is hope for the future."
Is she frustrated? "It was a pity that there was nothing more in it. The players fought hard. There is a sense of pride. It was a tough tournament." At the beginning of September, the orange lionesses should qualify for the World Championships in Australia. "They have to defeat Iceland then."
As far as Indy and her mother are concerned, Daphne van Domselaer is also in goal in that match. "Sari van Veenendaal has done well, but she has had her best days. The young people have also done well. It gives hope for the future."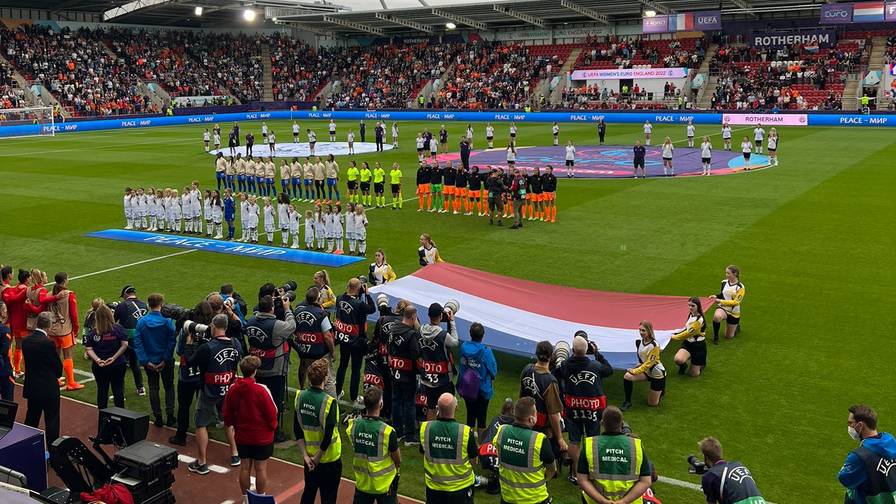 Zombie specialist. Friendly twitter guru. Internet buff. Organizer. Coffee trailblazer. Lifelong problem solver. Certified travel enthusiast. Alcohol geek.