AOC PD Agon Pro PD32M: 32″ UHD Monitor with Mini LED, 144Hz, HDMI 2.1, 1600 nits
With the Agon Pro PD32M, AOC and Porsche Design released a 32-inch monitor whose technical data will make you sit back and take notice. With a compact IPS LED display, it offers a maximum brightness of 1600 nits and is DisplayHDR 1400 certified. But these are by no means the only advantages of the screen.
HDMI 2.1 and Adaptive Sync up to 144Hz
Designed with a UHD resolution of 3840 x 2160 in 16:9 format and a pixel density of 138 ppi, the display also offers a variable refresh rate of up to 144 Hz (Adaptive Sync). In order to be able to handle this resolution and refresh rate, there are two HDMI 2.1 ports. In addition, a DisplayPort 1.4, a USB-C port with DisplayPort 1.4, and four USB 3.2-A ports are installed.
USB-C 95W, 97% DCI-P3
The USB-C connection provides power delivery of up to 95W, thus also charging connected laptops. Both companies limit the panel response time to 1 millisecond. Combined with a 97% DCI-P3 color space coverage, the monitor should be equally suitable for gamers, graphic artists, and HDR videos. The AOC defines the typical brightness of an SDR content as 600 cd/m². The headphones can be hung on the built-in headphone holders.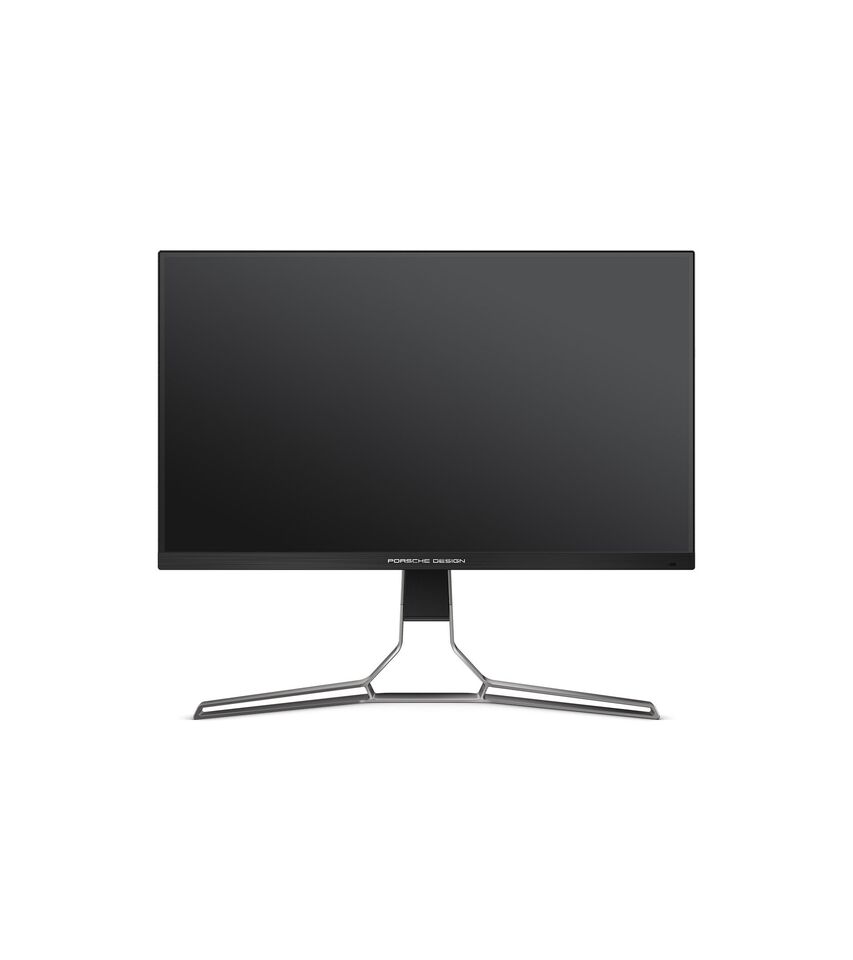 Aluminum base in Porsche style steering wheel
The display sits on an aluminum trapezoidal base, which is said to be modeled on a Porsche steering wheel. The base also allows for pivot functionality. Porsche Design has not yet provided any information on other ergonomic functions such as height adjustment, tilt and screen rotation. As an alternative to the built-in mount, a VESA mount (100 x 100 mm) can be fixed with screws. Audio can be output through two 8W speakers or headphone jacks. A line is also available.
OSD functions can be switched using "Wireless Quick Switch", a wireless remote control for the monitor.
RGB lighting and logo drop
In addition, the Porsche Design AOC Agon Pro PD32M offers 3-sided RGB lighting on the back of the display and an LED logo drop at the base, which displays the Porsche Design logo down on the base of the base.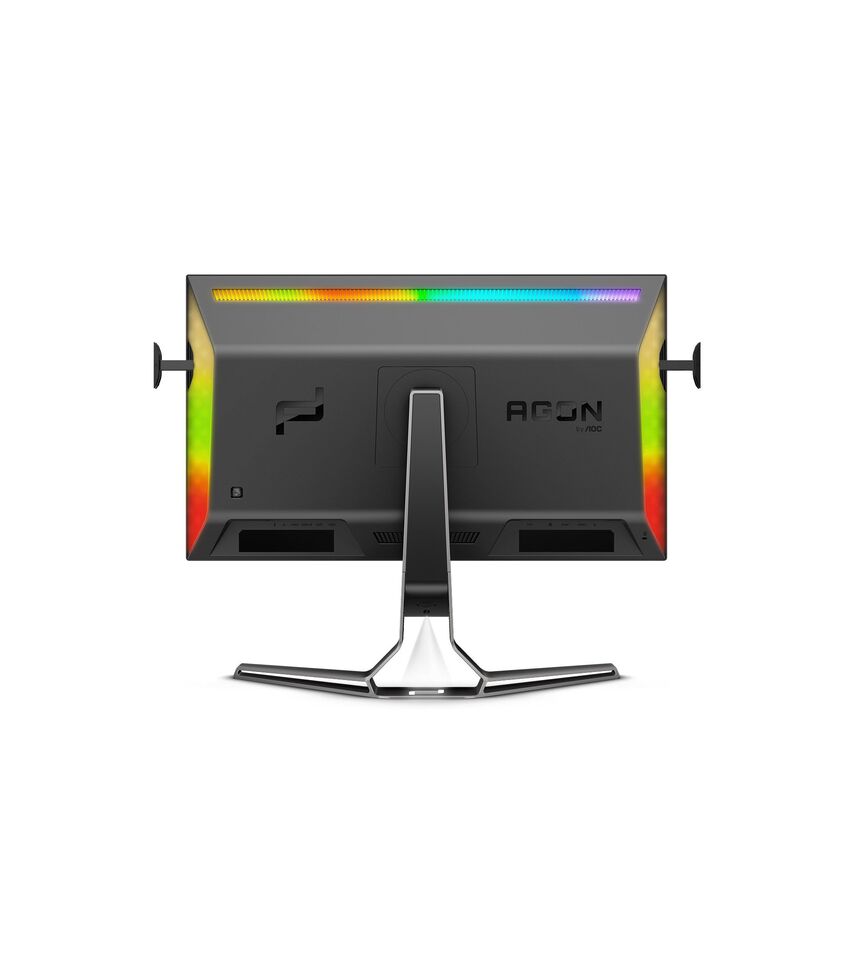 102 watts for HDR content
The power consumption of the screen is set as 102W for HDR content and 82W for SDR content. The power supply is installed internally.
For 1,999 euros at Porsche Design
So far, the Porsche Design AOC Agon Pro PD32M is listed directly with Porsche Design and can be purchased for 1,999 euros. In online trading, it is currently not available from any retailer.
Lifelong foodaholic. Professional twitter expert. Organizer. Award-winning internet geek. Coffee advocate.