In this GPFans digest, we take you through the most read Formula 1 news of the day. Below you will find the most discussed topics from the Royal Motorsport category grouped into one article. This way you will be fully informed of all developments within a few minutes.
The Formula 1 circus runs at full speed between the Grand Prix of Holland and Italy. Jan Lammers confirmed today that the Zandvoort circuit will adjust the pit lane for next year's race. Meanwhile, Max Verstappen revealed on social media that he has finally collected his new winner's trophy at the Hungarian Grand Prix. Lewis Hamilton has responded to the potential lawsuit Felipe Massa is trying to bring. We are also taking a closer look at Zhou Guanyu's future. It is not yet certain if he will get a contract extension from Alfa Romeo Sauber. We're also looking forward to the Monza weekend: Felipe Drugovic will race with Aston Martin, Pirelli's tire experience is back, and Ferrari has unveiled a special livery.
Chu's future uncertain: "Alfa Romeo is looking for a new colleague Bottas"
There is still a question mark over Zhu Guanyu's future in Formula 1. He is still currently racing for the Sauber-run Alfa Romeo Racing team, but it remains to be seen if he can keep his seat. The Swiss team is said to have two candidates in mind to search for a potential new teammate for Valtteri Bottas from 2024. According to the Italian branch Motorsports.com The Chinese driver himself had also contacted the other teams to see what his options were. However, it appears that there is no additional space available. James Fowles indicated during the Dutch Grand Prix that he wanted to keep Logan Sargeant at Williams and AlphaTauri didn't seem interested in Zhou. Read more? click here!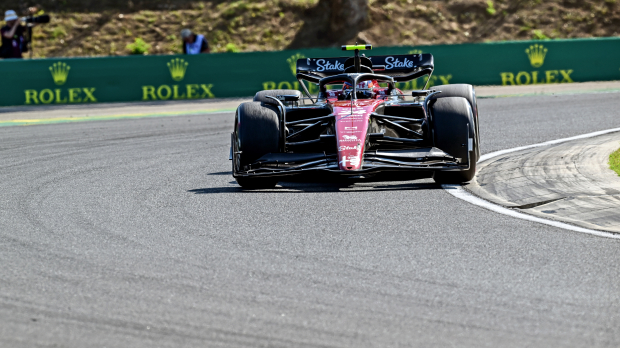 Lammers confirms pit lane extension at Zandvoort for the 2024 Dutch Grand Prix
Back in February, circuit director Robert van Overdijk said the FIA ​​saw the narrow and short pit lane as something that needed improvement at Zandvoort and so they started drawing up plans. Jan Lammers, sporting director of the Dutch Grand Prix, has now been able to explain this in more detail and has confirmed that it will be done before 2024. "We will expand the pit garage as well as the pit lane next year, so towards Tarzan corner, turn one, there will be six Other boxes. If the F1 field of 20 cars expands to 22 cars, we will be ready. It is mainly about safety and creating space." Motorsports.com. Read more? click here!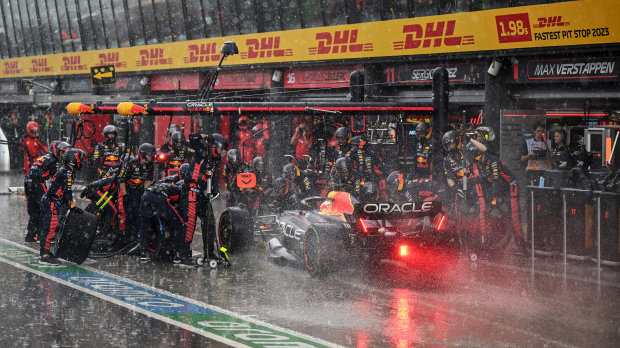 The tire trial will continue during the Italian Grand Prix
Pirelli will impose a mandatory tire selection during qualifying for the Italian Grand Prix for the second time this season. With this, the tire supplier wants to reduce the number of groups and we saw this scene for the first time in Hungary. with the so-called Allocation of replacement tires (ATA) Pirelli is reducing the number of tire sets used per driver from thirteen to eleven. It's all part of a new sustainable trend that the sport wants to follow. The idea is that everyone will drive on the hards during the first section, in the second section it will be yellow, and in Q3 everyone will be driving on the red as usual. However, there was also some comment on the experience, because although two sets were saved, the tire supplier discarded intermediate tires and unused rain tires every weekend. Read more? click here!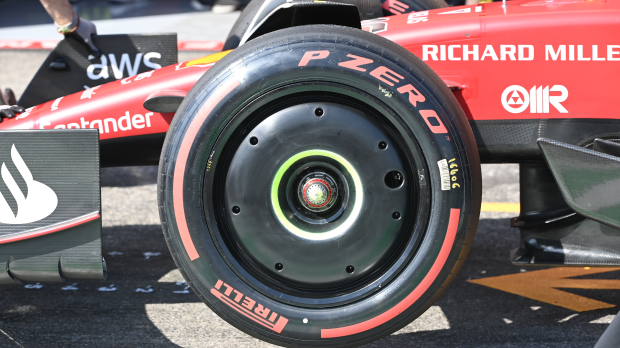 Drojovic leads FP1 at Monza to replace Stroll: "I can't wait"
Aston Martin chose to use Felipe Dragovic on Friday during the first free practice session for the Italian Grand Prix. Teams must also use a rookie during a practice session this year and Aston Martin fielded the Formula 2 champion last year. The Brazilian has been Aston Martin's reserve driver since 2023. At the start of the season, it looked like he was set to make his Grand Prix debut when it emerged that Lance Stroll had injured his wrists. However, the Canadian recovered in time and only played during his testing days in Bahrain. At Monza he got the chance to sit behind the wheel of Stroll's AMR23 for an hour. Read more? click here!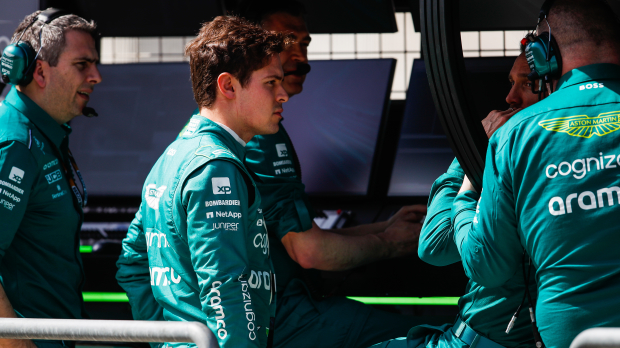 Hamilton not interested in legal action from Massa: "I'm focused on the here and now"
Felipe Massa has taken the first legal step in the hopes of snatching the 2008 world title from Lewis Hamilton through message before prompts, a letter which, according to British law, must first be sent to the parties concerned before any criminal proceedings are actually commenced. The letter is addressed to Formula 1 CEO Stefano Domenicali and FIA President Mohammed bin Sulayem. Motorsport.com I was able to read it and he says Massa has lawyers in Brazil, France, the UK, the US and Switzerland. Hamilton has now responded to Massa's action. Read more? click here!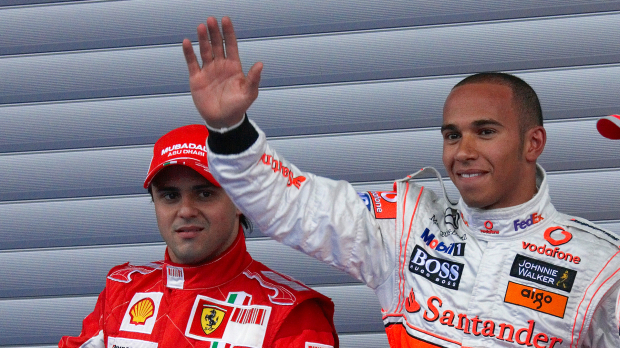 Verstappen finally gets his new Hungarian Grand Prix winner's trophy
During the podium ceremony after the Hungarian Grand Prix, Lando Norris played a trick with his champagne bottle, causing a glass to fall from Max Verstappen. Herend Porcelain Manufactory, a Hungarian company specializing in hand-painted and gilded fine porcelain, spent over a month crafting a new product for the tournament leader. The cost of the trophy is no less than 40 thousand euros. Verstappen showed on his Instagram that he got a new one today. Norris was also allowed to be there. Read more? click here!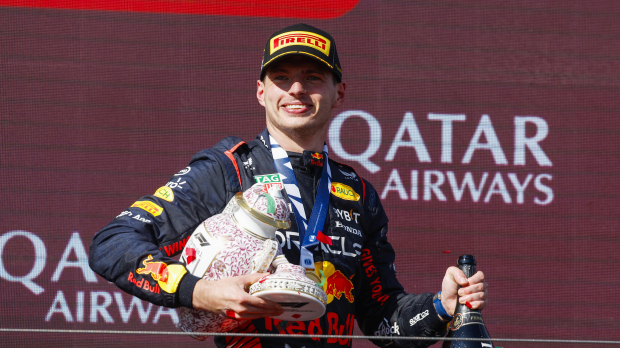 Ferrari unveils special livery for the local race at Monza
Ferrari has a new one livery It was unveiled ahead of the Italian Grand Prix scheduled for next weekend. And in its special livery, this car pays homage to its victory in the 24 Hours of Le Mans race last June. Ferrari is back after fifty years in the fastest class of the famous endurance race in France. Today, this is the Hypercar class in the FIA ​​World Endurance Championship. James Calado, Antonio Giovinazzi and Alessandro Pier Guidi beat Toyota and crossed the finish line first in their Ferrari 499P. Not only did the Italian racing stable have a new color scheme for the SF-23, but they also got special racing outfits made for Charles Leclerc and Carlos Sainz. Read more? click here!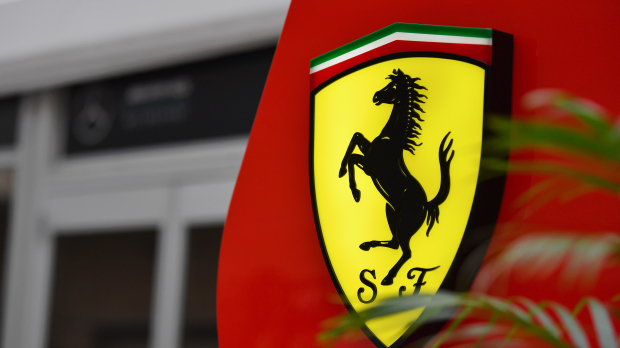 Tv fanatic. Freelance thinker. Social media enthusiast. Total bacon lover. Communicator.