Team Group T-Force VULCANα: Simple Memory Kits with DDR5-6000 and EXPO for Zen 4
With T-Force VULCANα, Team Group introduced three fairly simple DDR5 memory suites with up to 6000 MT/s and AMD EXPO for the upcoming Ryzen 7000 ("Raphael") series desktop processors based on the new Zen 4 microarchitecture, She is expected to premiere on September 27 with four models.
DDR5-6000 CL38 for AMD Ryzen 7000
Taiwanese memory manufacturer Team Group has introduced a total of three new DDR5 memory kits for the AMD Ryzen 7000. They offer up to 32GB of capacity, speeds of up to 6000MB/s, and bandwidth of up to 48GB/s.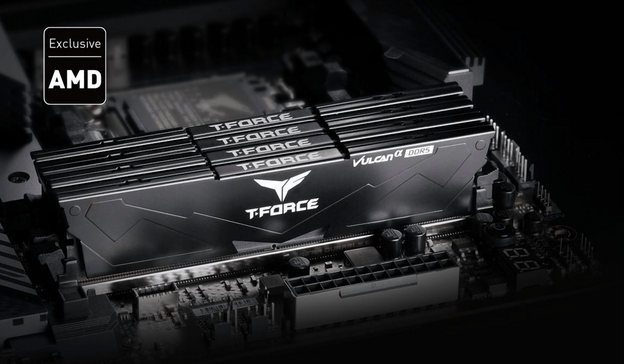 The new T-Force VULCANα series is optimized for the new B650 and B650E chipset as well as the dual X670 and 670E chipsets and, according to the manufacturer, also offers the following features.
While other manufacturers such as G.Skill have already introduced memory modules with low latency up to DDR5-6000 and a CAS latency of only 30 clock cycles and a memory latency of CL30-38-38-96 for the AMD Ryzen 7000, The Team Group is more conservative here and initially offers a maximum DDR5-6000 CL38.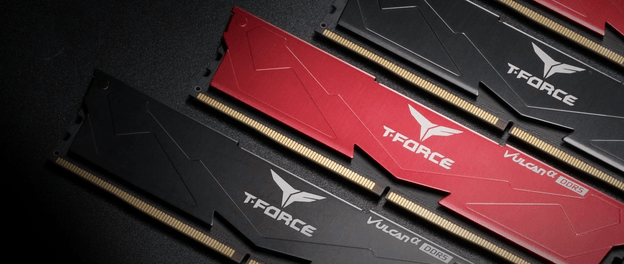 So far, Team Group has not provided any information on pricing and availability of the three DDR5 memory kits, but modules optimized for Ryzen 7000 around the release of the new AM5 platform, Ryzen 9 7950X, 7900X, Ryzen 7 7700X, and Ryzen 5 7600X will be available.
DDR5-6000 The best choice for Rafael
Shortly after the official launch of the AMD Ryzen 7000, the manufacturer confirmed memory kits with DDR5-5200 as the new standard and DDR5-6000 as the most efficient option for the new AM5 platform. The fabric clock ("FCLK") is now standard 1733MHz in 2:1:1 mode to the RAM and Memory Control Module ("IMC").
DDR5-6000 is effectively the best choice
DDR5-5200 is the new standard
FCLK has a speed of 1.733MHz
FCLK-OC is not worth it
AM4 and AM5 platform specifications in the memory controller area (IMC) and supported memory standards DDR4 and DDR5 in direct comparison:
The editors summarize more information on DDR5 and AMD Ryzen 7000 topics in the following reports:
Lifelong foodaholic. Professional twitter expert. Organizer. Award-winning internet geek. Coffee advocate.