Meteorologist Gerrit Heemstra warns Dutch holidaymakers of severe weather threatening the Alps. It is best for those in the area to stay where they are and not go out. Until now, it is raining heavily in many places in the mountainous region.
"Stay where you are, and don't get too close to the rivers. It's not inconceivable that what's coming will cost lives," warns Gerrit Heemstra. Of course he hopes it won't be too bad with the expected storm in the Alps. But he fears the worst will happen now with heavy rain Over the Alpine region these days.In some places more than 100mm, in northern Italy maybe even 300mm.Flooding is expected.Local media reports that it is heavy and heavy rain in parts of Switzerland today, which leads to floods and landslides.
Heemstra is closely following what is happening now. What is happening is already a well-known phenomenon, which also has a name: the Genoese depression. But the way he now threatens to express himself is unprecedented. "Water can only go one way in this area: down. This is a very dangerous weather event."
The text continues below the tweets
Meteorologists warn that floods and mudslides are imminent due to the continuous rains in southern Germany, Switzerland and the western part of Austria. It also occurs in southern France and northern Italy. In France, the French Meteorological Service announced the orange symbol for the marine department of Alpes and the island of Corsica on Sunday evening and Monday, due to "very high rain intensity" and winds of more than 100 kilometers per hour. Stronger storms are expected at sea. The yellow code applies in other departments.
In Switzerland, the authorities warned residents of imminent floods of the Rhine in the east of the country. And they should stay out of the water, Alert-Swiss reports.
Snowstorms
Weatherman Hiemstra certainly hasn't become less anxious since the first forecast. Severe snowstorms have already caused great damage in southeastern Germany. From the vicinity of the Swiss region of Biasca – just south of the Gotthard tunnel – images of a swirling body of water collapsing are visible, while beautiful waterfalls can usually be found here. There are pictures of a river about to wash over the bridge. In France, there is a warning of strong winds, although it is not clear how the weather will develop there.
That means vacationers shouldn't feel safe, Heemestra says. "We are used to managing water in the Netherlands, but with what is expected now, you can forget about water management." An unsuspecting tourist should not go and see how the rivers roll so nicely, it is very wise to look for a safe place.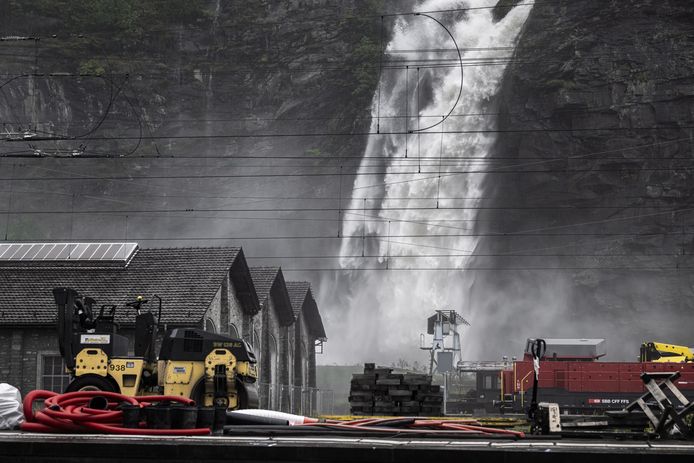 It is also unwise: starting on the way home tomorrow. Definitely across the Brenner Pass, Heemstra warns. No, the meteorologist is not trying to cause unnecessary disturbances, but above all hoping to keep as many people as possible safe. "On vacation, you don't usually bother with that kind of message. Then you think about other things. That's why I want to inform as many people as possible. I'm afraid what happens will dominate the news on Monday, though I hope it won't be too bad. Not "It is unlikely that what comes next will cost lives. These are conditions that we don't really know in the Netherlands."
brief
Nowadays, Dutch entrepreneurs in the Alps show themselves sparingly in the expected rain. "It's definitely not the talk of the day here," says Uno van Boxtel of Les Etagnes in the Swiss Alps. "They are expecting bad weather, but so far it's not too bad." They are also waiting quietly in the south of the French Alps, at Les Eygas camp. "We're very high on it, which makes a difference," says owner Crystal Beckers. "Today, they also witnessed bad weather, but it wasn't too bad," he added.
Lake Lugano in southern Switzerland, not far from badly affected parts of the Ticino region, is also calm, says a camp employee in Borliza. "We also didn't receive an email with warnings from the municipality, so I guess it wouldn't be too bad."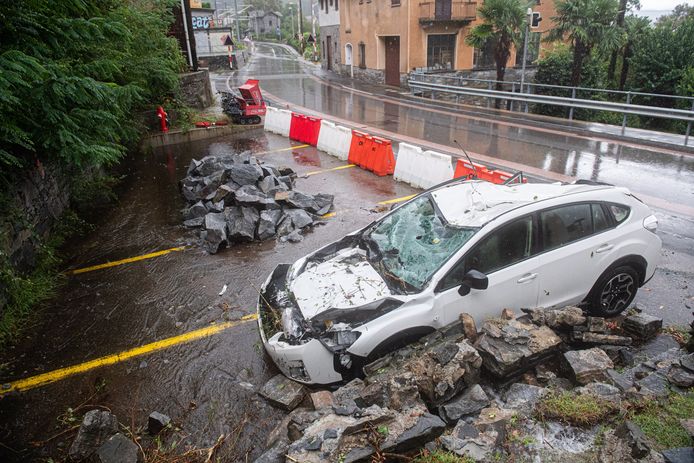 Unlimited free access to Showbytes? Which can!
Log in or create an account and never miss a thing from the stars.

Yes, I want unlimited free access
Zombie specialist. Friendly twitter guru. Internet buff. Organizer. Coffee trailblazer. Lifelong problem solver. Certified travel enthusiast. Alcohol geek.