Max Verstappen celebrates his 26th birthday today. The Dutchman is now a world-famous driver and perhaps the most popular person in the Netherlands. How the Dutchman has developed since his debut in Formula 1 into the best driver the sport has seen in recent years.
The Dutchman is the son of Jos Verstappen, who also drove in Formula 1. Partly for this reason, Max was introduced to motorsport at an early age. In 2006 he made his karting debut and immediately became champion in the mini class by remaining unbeaten in 21 races. Until 2010, he won every tournament he participated in. He would then remain active in karting until 2013, never finishing lower than third in the championships. At the end of 2013, it was time for the next step.
2014
In 2014, Verstappen will use different racing categories to continue development. He drove in the Florida Winter Series, Masters of Formula 3 and Macau Grand Prix (on behalf of Van Amersfoort Racing). However, he drove most of the races in the European Formula 3 Championship on behalf of the Van Amersfoort Racing Team. He participated in 33 races and won ten, while finishing on the podium 16 times. The result was third place in the championship with 411 points. Meanwhile, he was also the test driver for Toro Rosso that season and was allowed to drive some laps in the Formula 1 car during race weekends in Japan, the United States and Bahrain.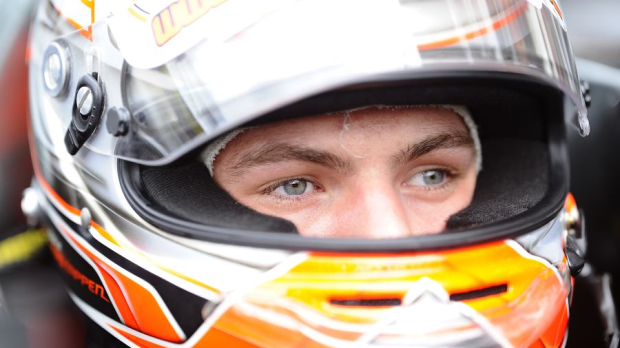 Debut with Toro Rosso (2015 and early 2016)
Red Bull Racing thought it was time to give Verstappen a chance in Formula 1 at Toro Rosso, where Sebastian Vettel and Daniel Ricciardo, among others, made their debuts. He had Carlos Sainz as a teammate, who also made his Formula 1 debut. The Dutchman retired from the race during his first Formula 1 race (the Australian Grand Prix), but immediately scored his first premier class points in Malaysia by finishing seventh . The Dutchman scored 49 points that season and eventually finished the championship in 12th. He continued the trend in 2016, finishing 10th, 6th, 8th and a DNF at Toro Rosso before suddenly receiving surprising news ahead of the Spanish Grand Prix.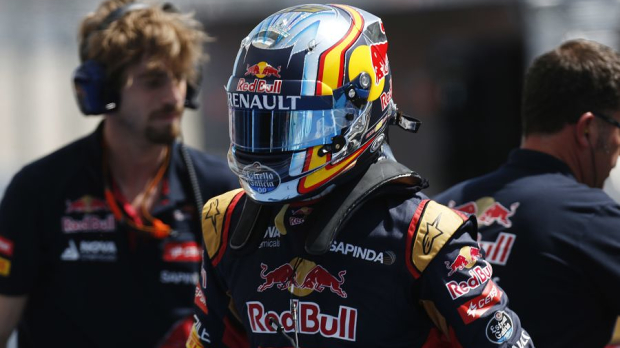 Red Bull Racing 2016-2020
The Dutchman will replace Daniil Kvyat from racing in Barcelona and become Ricciardo's teammate at Red Bull Racing. During that year's Spanish Grand Prix, Verstappen immediately won his first race by holding off Kimi Raikkonen by a long stretch. The Dutchman would eventually score 204 points in 2016 and finish fifth in the World Championship. After a rather poor 2017 season (168 points and sixth place in the World Cup with two victories), the Dutchman's development has been rapid from 2018 onwards.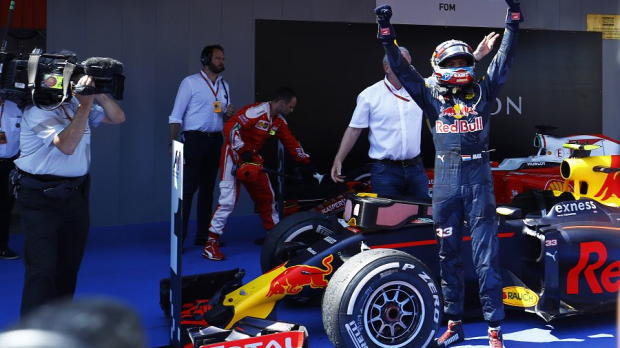 In 2018, Verstappen scored 249 points, finished fourth in the championship and achieved two victories again. However, there were eleven podium finishes, almost as many as in 2016 and 2017 combined. In 2019, Verstappen scored 278 points and three wins (nine podium places), resulting in a third-place finish. This will also be the final result for 2020 after 214 points and two victories (eleven podium places). During these seasons, Verstappen and Red Bull had to watch how Lewis Hamilton and Mercedes dominated Formula 1. This has changed in 2021.
2021 – 2023
In 2021, the year before the start of the new era, many teams decided to focus mainly on the 2022 season. This gave Red Bull and especially Verstappen the opportunity to catch up with Mercedes. While Mercedes finished fairly comfortably first among the constructors, Verstappen became world champion for the first time thanks to 395.5 points and a bizarre final stage in Abu Dhabi. Hamilton won for the first time since 2016. Verstappen will achieve no less than seventeen podium finishes in 2021 (a record) and will take ten wins, which is equal to all previous seasons combined.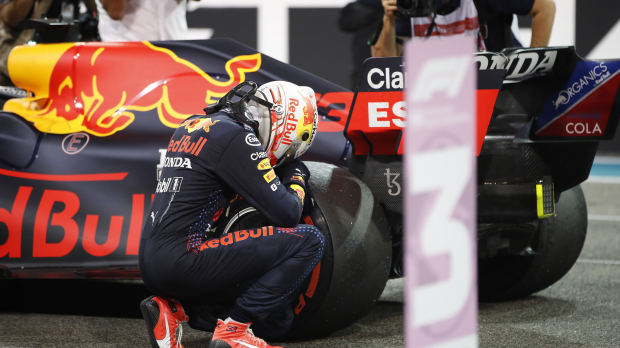 In the new era that began in 2022, Verstappen and Red Bull have proven unapproachable. Verstappen won the championship in 2022 after obtaining a record number of points (454 points) and victories (15 victories). No one, absolutely no one, came close to the Dutchman that season. In 2023, Verstappen has scored 400 points so far, putting the points record in sight. Three wins would be enough to break this record. With fifteen podium finishes, he also needs three more to break this record, while the number of wins (thirteen) is also very high. Three more wins over the next six races and Verstappen also managed to extend this record. At the age of 26, the Dutchman is already on his way to becoming a Formula 1 legend and will certainly have a great chance to continue this unprecedented streak in 2024 and 2025.
future
The Dutchman's future has often been discussed, despite his current long contract. This is partly due to Verstappen himself, who has often indicated that he does not know if he will continue after 2028. According to him, this depends on which car he will own from 2026, because it is clear that what Verstappen does not want is just Participate in sports. He wants to win. His current contract, until the end of 2028, is therefore the longest in Formula 1. However, Red Bull will have to continue to prove themselves to the Dutchman if they want to access the services of a driver who on paper is a new-age Hamilton who could challenge to become a Formula 1 driver. Most successful ever.
Tv fanatic. Freelance thinker. Social media enthusiast. Total bacon lover. Communicator.