It's pretty big in the US and Canada, but it's not so well known to us yet: lacrosse. This is a mixture of basketball, rugby, American football and hockey. Lacrosse is played with a stick attached to a net. The Belgian play-off matches were held last weekend. Sports weekend went to meet.
In the new fields of Lübeck we will meet the finals of the Belgian competition for men and women. It immediately becomes clear that lacrosse is not for the faint of heart. It's going strong. "Lacrosse is a bit like ice hockey on the grass," explains Jared Dictos of Red Rhinos Bonheden.
The game is played on a football field between two teams of 10 players each. The duels that are fought are difficult. "You can hit the opponent's stick, even if there's a small body involved, that's not a bad thing," says Jean-Oscar Huggs of the Brussels Beavers Canal.
Players often don't come out of a fight unscathed: "You're regularly bruised after a match," admits Charlotte van Cutter of the Brussels Bobcats.
But lacrosse is not only a very physical sport, but also quite technical. "It's called the fastest sport on two feet," we hear from Ghent Gazelles' Lidewij Deroo.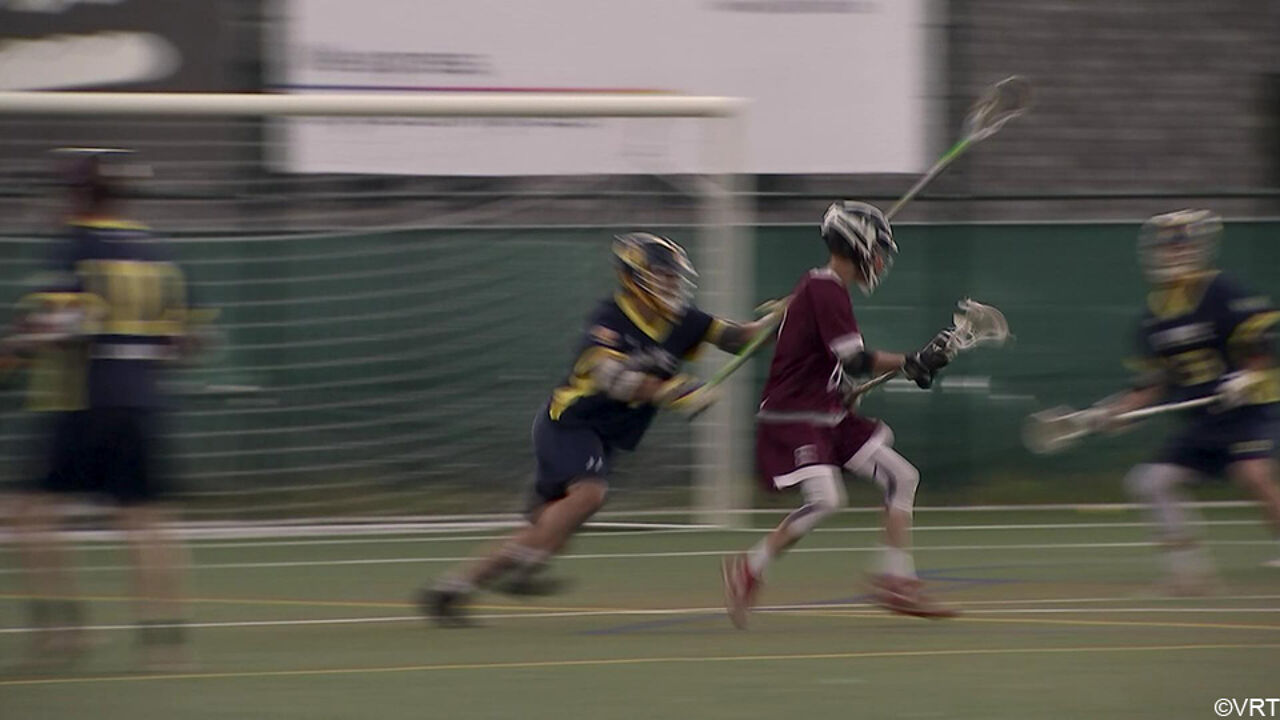 Lacrosse is also known as "the fastest sport on two feet".
Because of the shallow net, walking with the ball is not even obvious. Charlotte Van Cooter: "You need a certain technique, the so-called cradle. We try to teach that to the new players as quickly as we can."
There are more and more new players. Sports are on the rise. As Ludwig Derue noted: "There is a national team and there will be youth competitions for the first time." There are now 12 clubs in Belgium. In addition, lacrosse will be added to the Olympic program in 2028.
"At the Olympics, a different type of lacrosse will be played in teams of 6 on a smaller court," Charlotte van Cooter says. "It would be a huge mod for learning the game with 6," says Yarrid Dictus.
"Obviously we are aiming to qualify, but of course we know the chance is slim if all countries around the world can qualify," concludes Ledwig Deru.
Watch the Sportweekend report here:

Tv fanatic. Freelance thinker. Social media enthusiast. Total bacon lover. Communicator.