5 Features Of Onboarding Software To Keep In Mind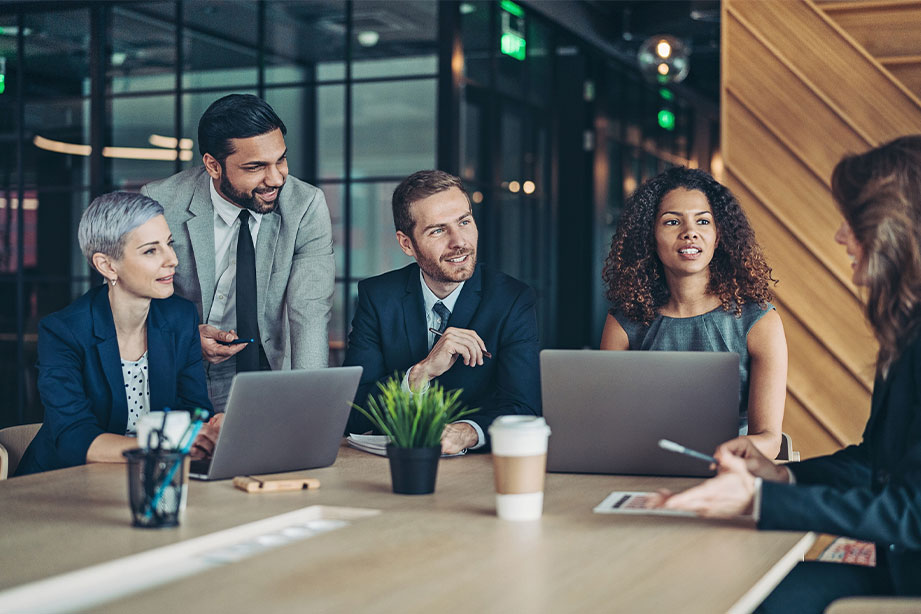 Onboarding software is the ideal tool for connecting remote and offline new workers. It may significantly increase efficiency by streamlining procedures and providing employee insights that can enhance HR strategy. 
All free employee onboarding software may initially appear to be quite similar. So, if you're trying to figure out how to choose the finest onboarding software, here are some features to consider:
User-Friendly Interface
It's time to opt for onboarding software if your new hires must spend hours with tech support or contact HR staff just to finish their application. The software's usability extends beyond only how it looks and feels. Even a top-of-the-line system with a complex user interface could put a lot of strain on both the HR team and new hires. It's crucial to recognize the value of a user interface and choose software that has an intuitive interface, is simple to use, and has an appealing appearance.
New Hire Portals
The most effective approach to gathering information for new employees is through a new hire portal, which should be a feature of your onboarding software. With this feature, your new hire may instantly log in and access training materials, vital documents, and background information about the organization. The best part is that everything is digital, which is well-organized, portable, and eliminates the possibility of losing paper documents.
A new hire portal offered by onboarding software is equally useful for the HR department. It eliminates the need to print out the documentation that must be signed and stored away with paperless onboarding. By configuring portal access and including the appropriate forms, the HR department may begin the onboarding procedure as soon as the offer letter is signed.
Workflow Automation Offered By Reports Analytics.
The modern workforce has high expectations for their onboarding process because they were raised with technology early on. Making your new employees trot around the office signing paperwork won't accomplish anything but lower their expectations and wear them out.
Additionally, after deploying onboarding software, you shouldn't need to keep track of the progress of your new hires via chat or email all the time.
For this purpose, software for onboarding should have useful reports that enable you to monitor the progress of your onboarding procedure. You may keep track of candidates who have completed their onboarding, those who still need to do so, and any other pertinent new-hire details, such as their role or joining date, with the help of onboarding reports.
Given that the process involves participants from multiple departments, effective employee onboarding software should have the feature of workflow automation to close the gap between people and processes. HR professionals may trace the process across departments and keep an eye on it by automating the onboarding routine.
Built-In E-Verify And Background Checks
Verifying employment eligibility and conducting background checks are two compliance-related aspects of onboarding. Employers are obligated by law to maintain track of their successful completion. So shouldn't your onboarding software provide you with a seamless solution for this as well?
By enabling new hires and HR staff to manage these activities digitally, onboarding software eliminates the need for compliance. This feature is a must, as it will save you time doing iterative compliance work.
Targeted Analytics
There are metrics and data collection measures incorporated into every onboarding system. But a unique kind is required for orientation software. If you want to monitor staff training, you require automatic progress reports. Therefore, finding employee online training software with integrated report templates is necessary.
Lesson reviews that highlight problem areas and knowledge gaps are one method. Self-assessment programs are another option that might assist you in assigning people to the appropriate department. More importantly, you may quickly examine and print a customized report by calling up various metrics. All these simple things increase job happiness, making it easier for new hires to fit in and reduce attrition.
Conclusion-
Overhauling the onboarding procedure won't happen overnight. The length and expense of the implementation process will vary depending on the organization's needs and size. The correct onboarding software with the above features can improve reliability, improve decision-making, enhance operational efficiency, decrease expenses, and increase the ROI of onboarding.
Avid music fanatic. Communicator. Social media expert. Award-winning bacon scholar. Alcohol fan.